Stools
Return to Sales
These stools are made from solid pine.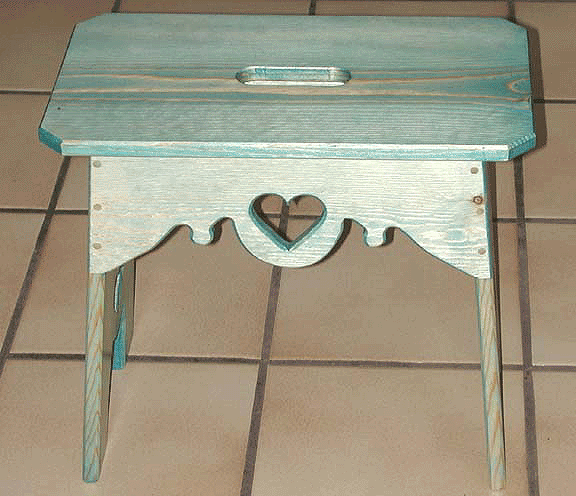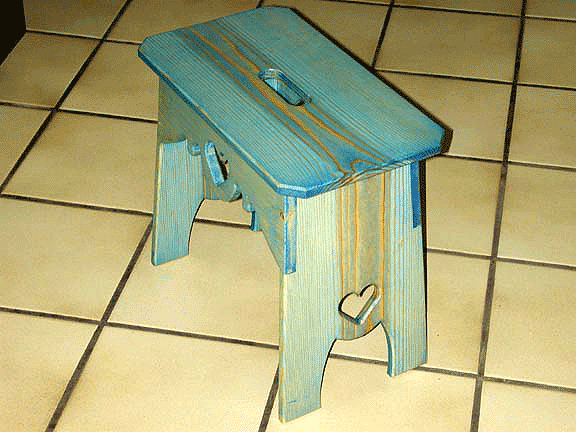 The stool is 18" h x 20" l x 11" w it sells for $35.00 this one is stained blue. they can come in many colors.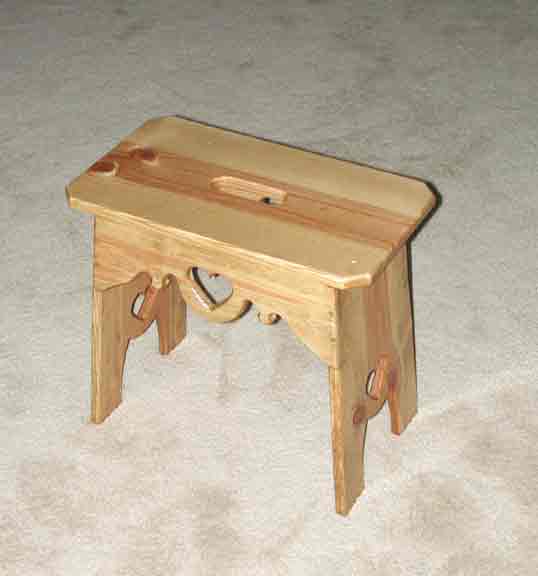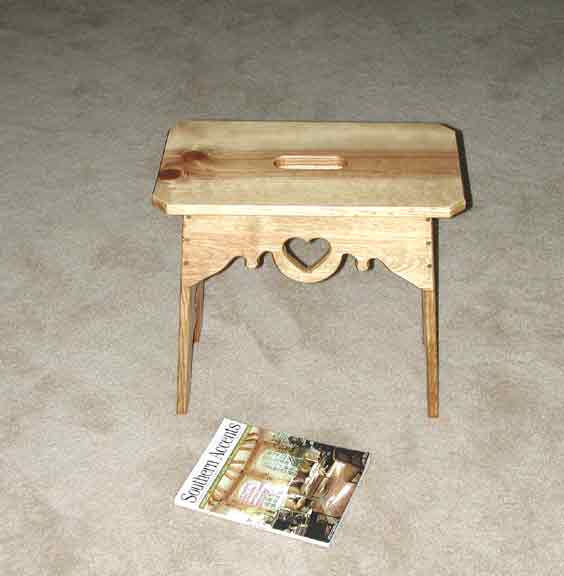 This stool is stained 'Golden Oak. It is made of solid pine.
They are stained and polyurethaned for durability. They were designed high for sitting on as well as standing. They have a cut-out in the center to make carrying easy.
Return to Sales