Flower Frames
These are all 'Barn Wood' frames. They come complete with water tubes and are absolutely beautiful when filled with flowers. You can put a single flower or several floral items. The water allows the flowers to last several days. They hang on the wall like a picture frame and are light weight.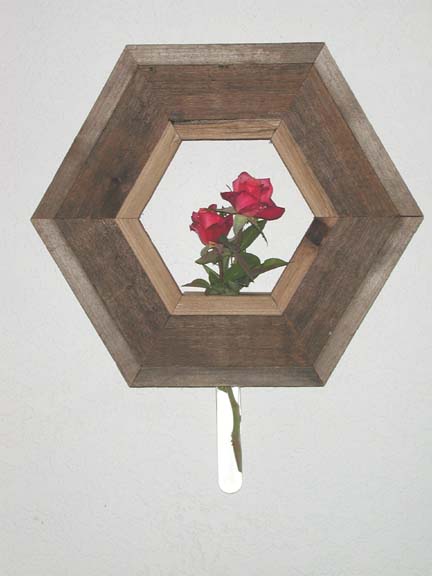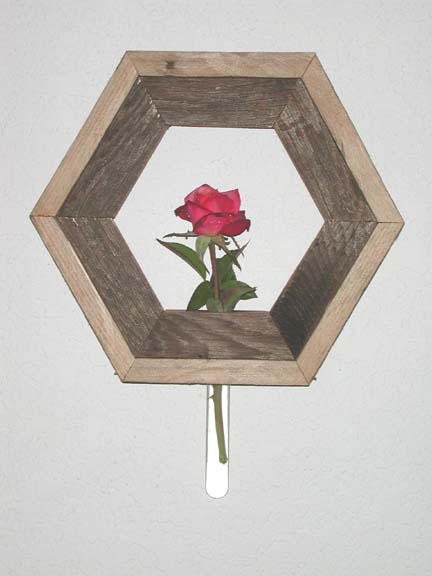 The units above are 13 in. across and sell for $29.95
=====================
These are two sizes of the smaller frames. The three on the left are 7" across and the one on the right is 8 3/4" across. They sell for $9.00 and $10.00 respectively.