quilt 'sampler' frames
Return to Sales
========================
These are 'barn wood' sampler frames. They can be made in just about any size. The size shown is designed for a sampler of 18 inches square.
They are made from old wood and they look it. These frames are designed to use two pieces of glass so that you can see both sides. It is usual for the back side of a sampler to have details about it. This size unit sells for only $85.00.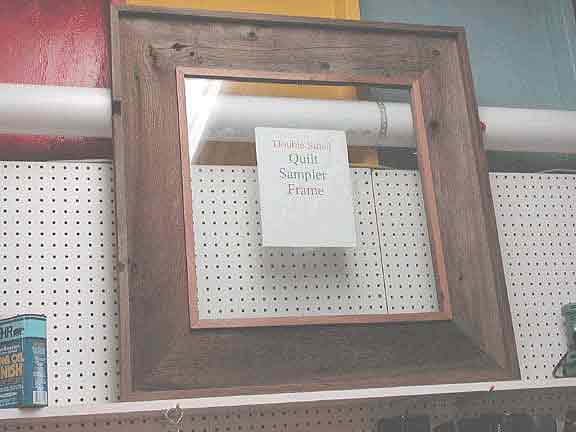 This frame is 34 1/2 inches square outside and 21 1/2 inches inside. It's perfect for an 18" square sampler.
======================
We can ship with or without glass and breakage is buyers responsibility. We recommend shipping without glass for obvious reasons. The double glass is very heavy.
Return to Sales