Miscellaneous Items
Return to Sales
These items are made from wood.
This is a small wall sconce for knic knacs. It is 12 X 6 X 4 in. and weighs 2 1/4 lbs. It sells for $17.00
=======================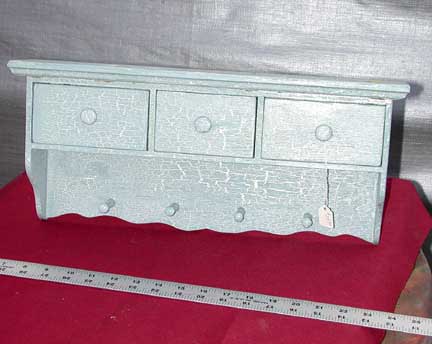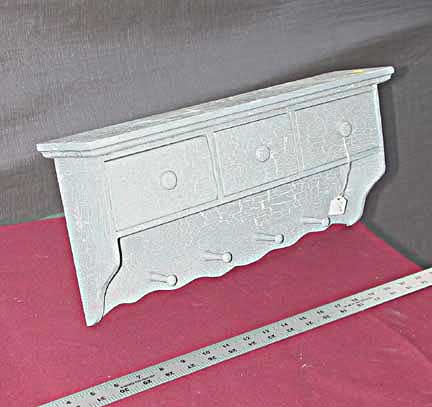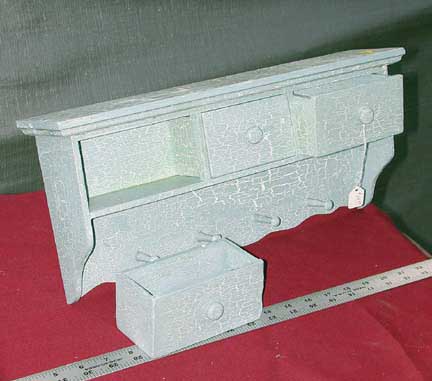 This is a sample of a small 3 drawer shelf cabinet. They are great for bathrooms or little girls room and can come in about any color. They sell for $24.00. They measure 17 1/4 X 8 X 3 1/2 in. and weigh approx 2 3/4 lbs.
=======================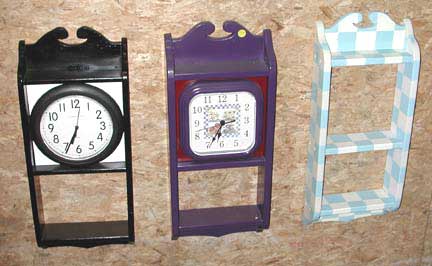 loThese are samples of wall clocks with space for knic knacs. The black clock and the blue/white clocks are no longer available. We do have a purple and a bright red one. They are exactly the same style. The are 10 X 25 X 3 3/4 in. and weigh approx. 3 1/2 lbs. The faces are changeable. They sell for $20.00 ea.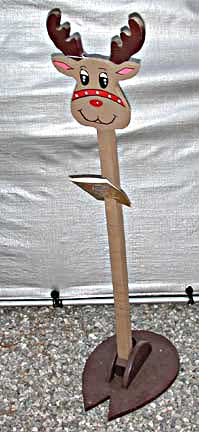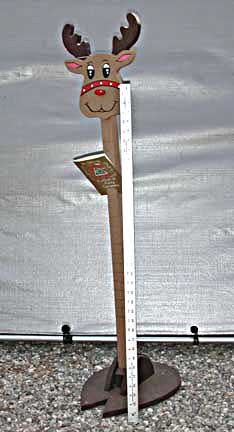 This is a Rudolph Christmas Card holder. The yard stick indicates height. They sell for $19.99 ea.
=====================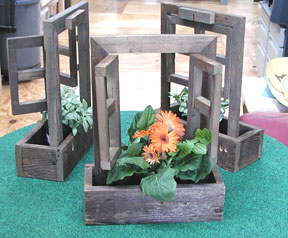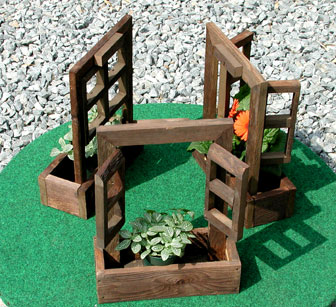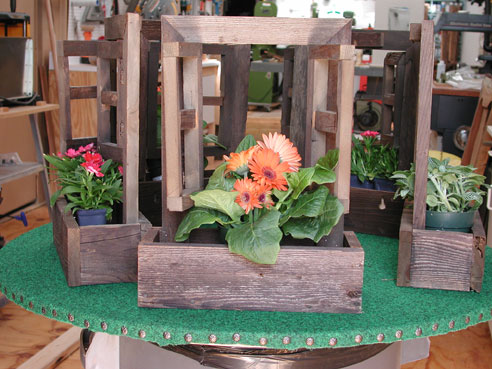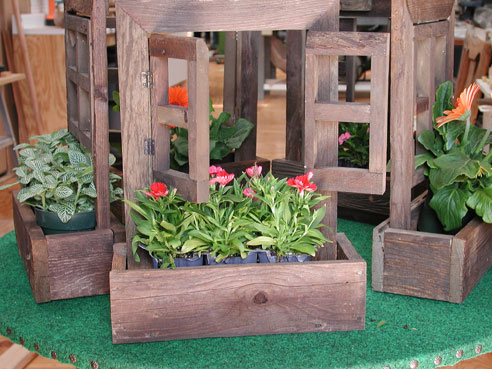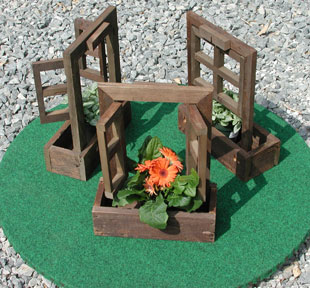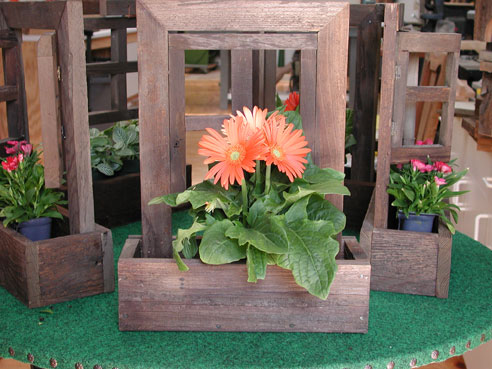 The above are little window flower boxes. They weigh 2 1/2 lbs. and are 12in wide, 15in tall and 4in deep. They sell for $24.00 ea. Some of the windows open, some not. Very cute displays.
Return to Sales