Barn wood Fence Wood 
hand made candle holder
These quaint romantic candleholders are made of very old wood and look it. The four containers with tea lights give a romantic glow to any table and burn for hours. You can use votive candles, but the tea lights look much better and are less messy.
Buyer pays for shipping. Email us your zip code and we'll give you the cost with no add-ons. Just what it costs us. Shipping to the East Coast would be around $14.00 for the 4 unit holder. Although we pack like it was eggs, insurance is available from the Post Office and is included if sent by UPS.
This candleholder is 20 1/2 in. long, 6 1/2 in. wide and 6 in. tall and weighs 2.7 lbs. Packaging would add a little weight.
     
=======================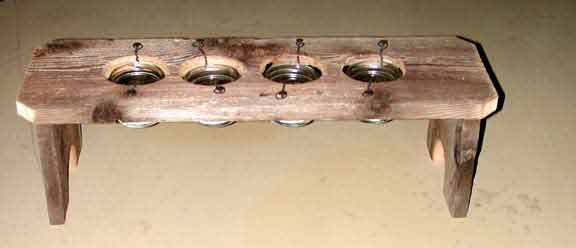 This is another 4 unit model. Basically they are the same dimensions, price and weight.
=======================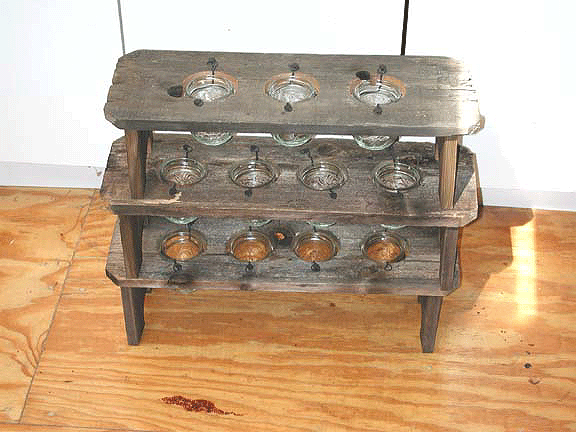 The candle holders ABOVE are 3 and 4 candle units. The 3 candle unit is 20 1/2 inches long and the 4 candle units are 22 inches long.
The 3 candle unit sells for $29.95, the 4 candle unit sells for $34.95.
=======================
This is a 8 unit candle holder. It sells for $44.95.
=======================
Return to Sales